Camp Facilities
​​Our three main lodges will sleep a total of 117 campers. We have 4 additional "Wilderness" cabins available for summer use which will sleep an additional 24 campers. We also have some tent and camper spaces available for use. Our facility operates on a year-round basis. We do have our share of snow so make sure your group is prepared with tire chains, warm clothes, gloves, extra socks, and shoes in cold weather. We do not always have space available on a last-minute basis, so we ask that you contact us several months in advance of your date, if possible.
Faith Lodge and Dining Hall
Sleeps 80.
8 dorm rooms sleep 10-12 people each.
Each room consists of:
5(ish) sets of twin-size bunk beds; 5 of the 8 rooms have 1 full size mattress bottom bunk.
Grace Chapel
Seats approximately 150.
Multi-purpose room with a pull-down viewing screen and stackable chairs.
The upper balcony seats approximately 20 and is mainly used as a lounge area.
Hope Lodge
Sleeps 25.
2 bedrooms and bath upstairs.
                                       – Coming up from the stairs  the room to the left has 3 set of                                                                           bunks and 1 queen. – The other room right of the stairs has 1                                                                          bunk, 2 twin singles, and 1 queen. The bathroom is shared                                              between the two bedrooms, it has 1 shower, a toilet and sink.
3 bedrooms and bathroom downstairs.
                                   -Looking down the hall from the living room- 1st bedroom on the left                                                              has 1 bunk.- 2nd Middle bedroom has 2 bunk beds and 1 single                                                                     twin bed.-3rd bedroom on the right has 2 bunk beds and 1 queen bed. There is 1                                       bathroom downstairs shared between the 3 rooms. It has 2 showers, 1 toilet, and                                    2 sinks.
The living room is available for meeting and is equipped with a sink, microwave, coffeemaker and under-counter refrigerator
Peace Lodge
Sleeps 4(ish).
2 bedrooms each with 1 queen
4 cots if needed
Each bedroom has a bathroom.
Meeting room, with coffee station, seats 15-25.
Smitty Pavilion
Outdoor seating area.
Great for doing crafts.
Men's and Women's rooms on either side of the pavilion.
The center of Pavilion has a large deep sink for crafts and cleaning.
Drinking fountains on the backside of the pavilion.
"Wilderness" Cabins
Sleeps 16.
4 cabins each sleep 4.
Each cabin has 2 bunks.
Restroom facilities nearby.
Check out our calendar to see when you can book a weekend away at ALOMA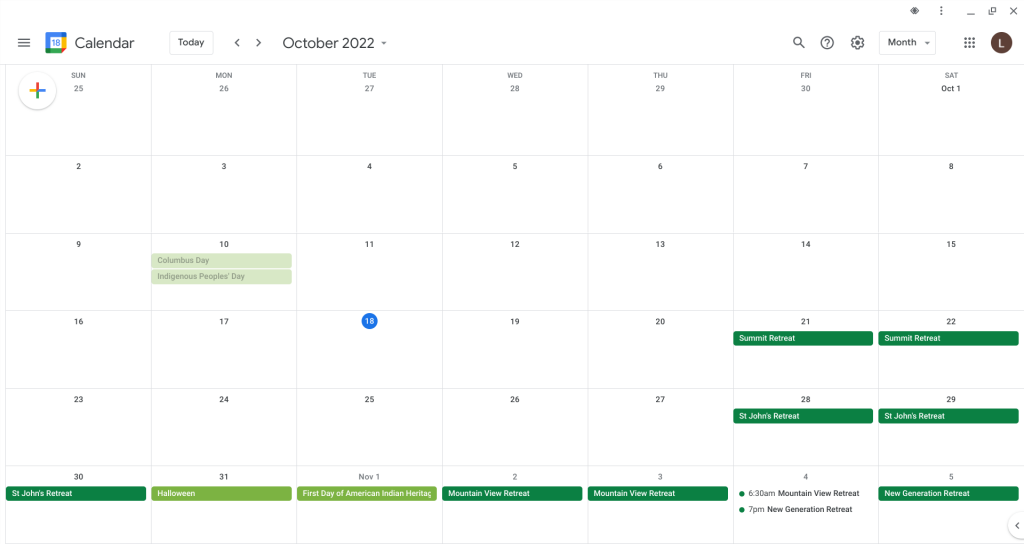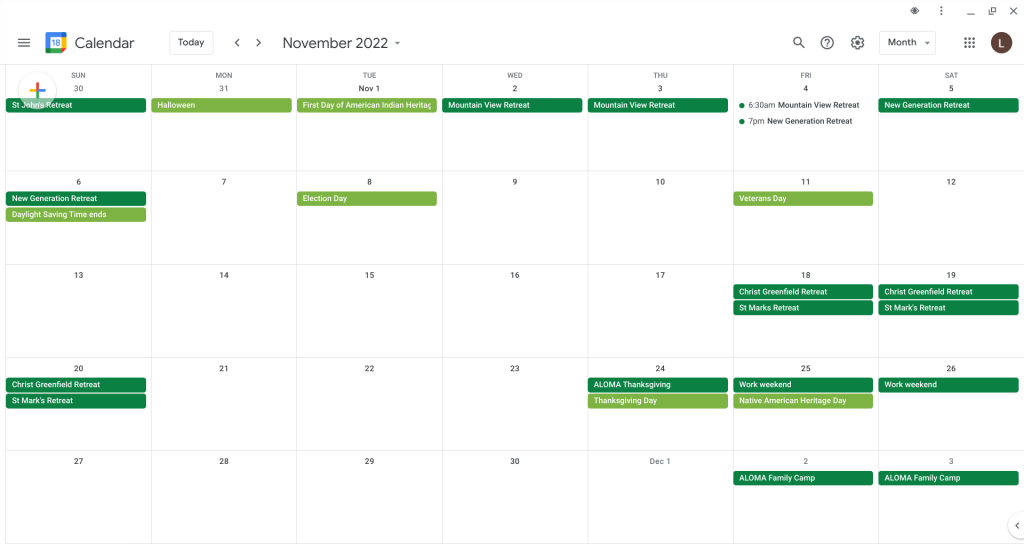 Outdoor Recreation Areas
There are numerous different areas to connect with God, exercise, have fun, and relax all around the camp. Scroll through the photos to see a sampling of some of these areas around camp
Camp Store and Canteen
We have a small store at camp so you can purchase camp memorabilia buy forgotten necessities and get souvenirs for loved ones. During summer camp, it also doubles as our canteen, where campers can buy snacks.